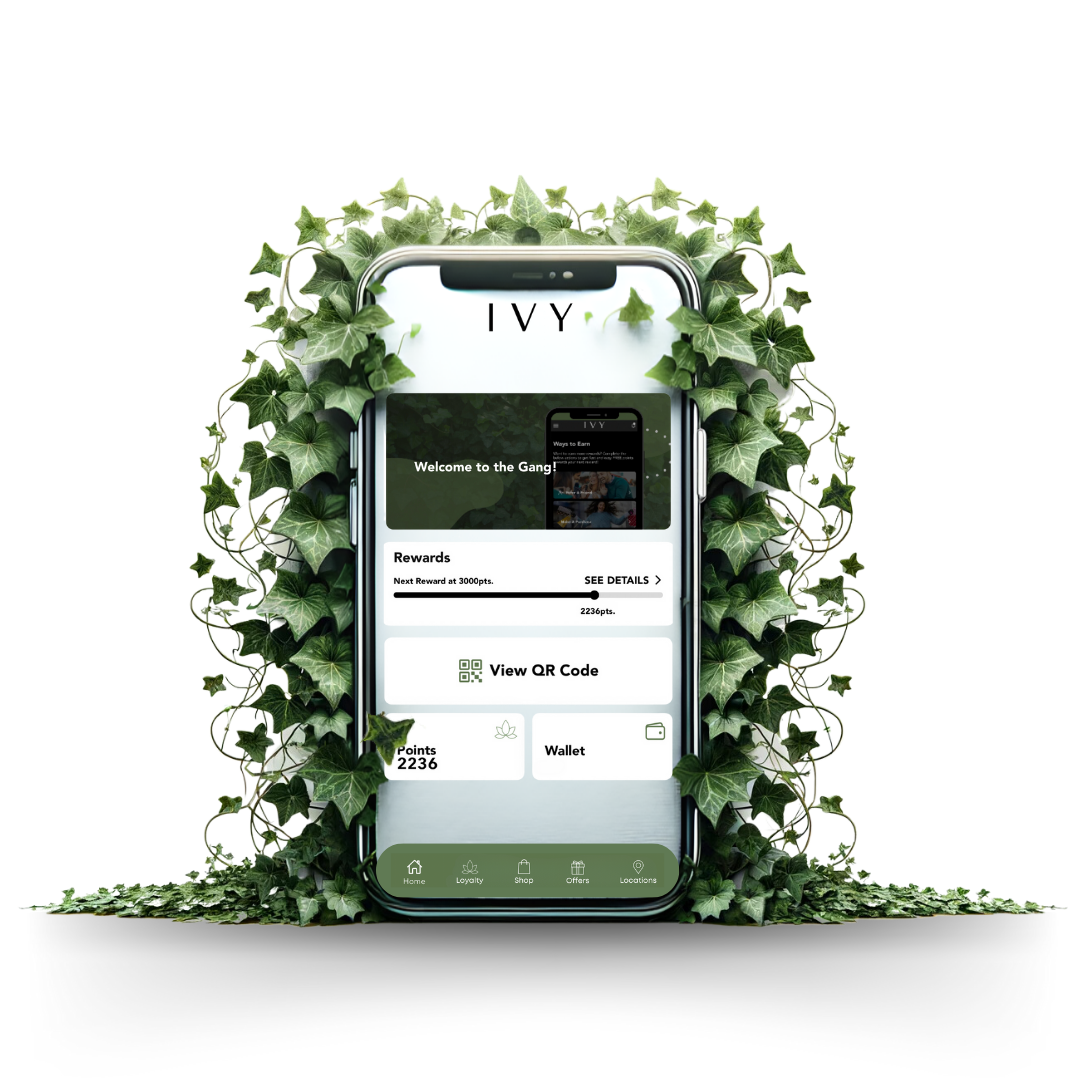 Elevate. Connect. Reward.
Elevate your experience, connect with the community, and enjoy rewarding moments with the official app of IVY Smoker's Boutique. Get exclusive access to app-only sales, special discounts, and unique content. Plus, easily track your points and rewards, unlocking a world of exclusive benefits. Download now and immerse yourself in the IVY experience.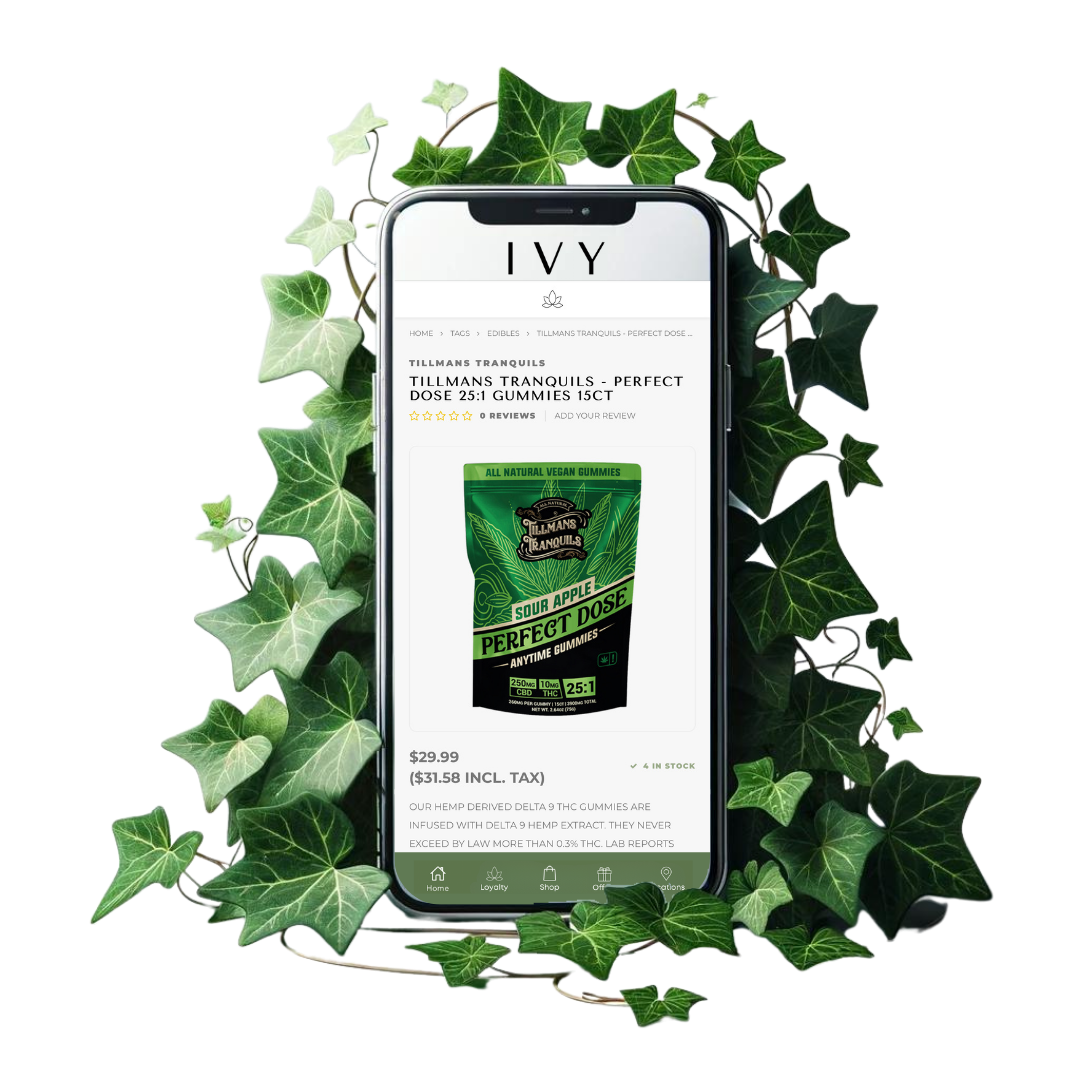 Elevate Your Experience
Transform how you shop with IVY! Our app takes your shopping to new heights, making every purchase smoother, faster, and more rewarding. Browse, select, and buy your favorite items with ease, all while earning points that elevate your status within the IVY Gang. It's not just shopping – it's an upgraded experience where every transaction brings you closer to exclusive rewards and benefits. Elevate Your Shopping Experience today – it's all at your fingertips with the IVY Gang app!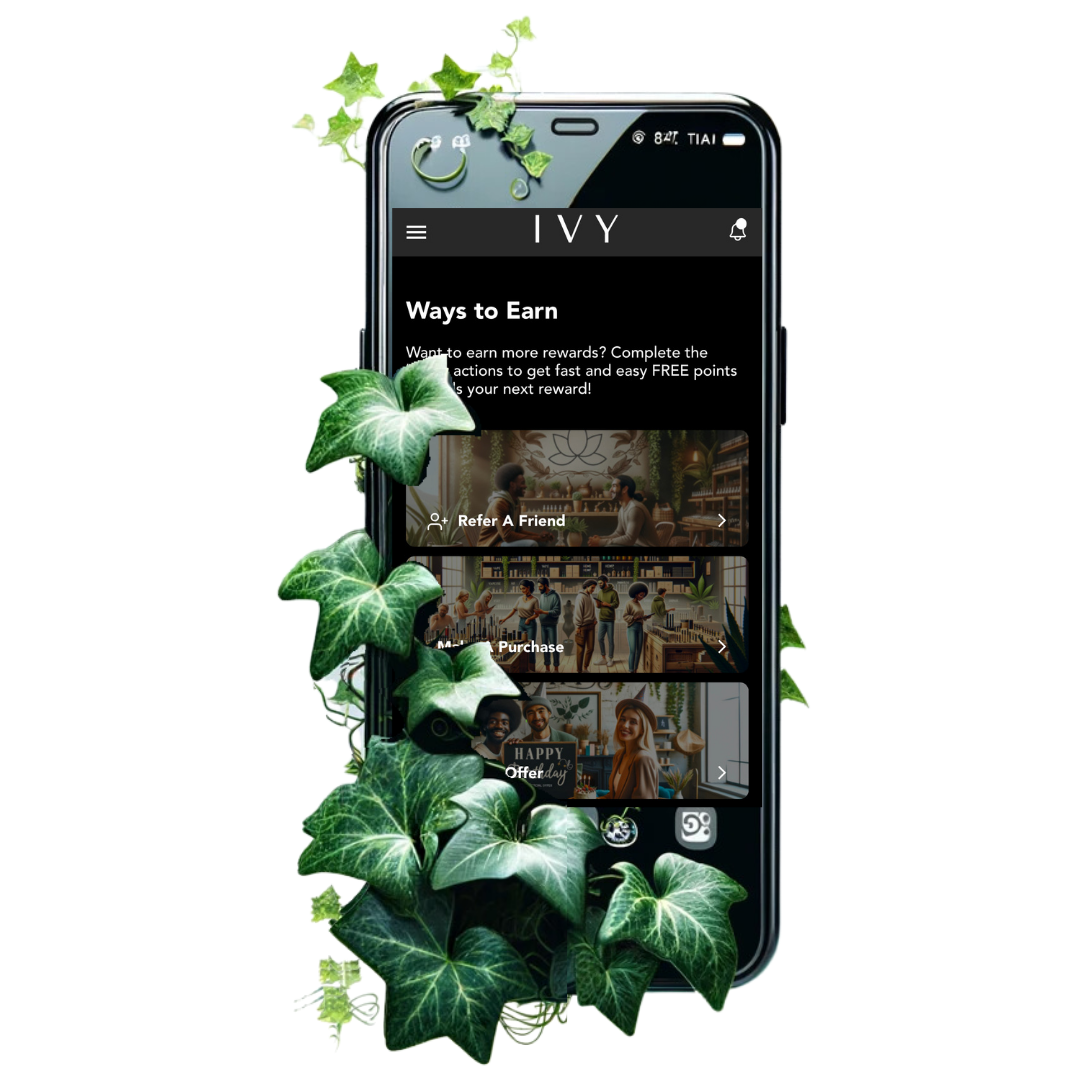 Connect and Earn
Join the IVY Gang and start earning points for activities you already love. Whether it's referring your friends to IVY or connecting with us in-store, every interaction is an opportunity to gain rewards. With our app, you can easily track your progress, view special rewards, and enjoy a seamless connection to all things IVY. Don't just shop – connect, elevate, and reward yourself with every visit.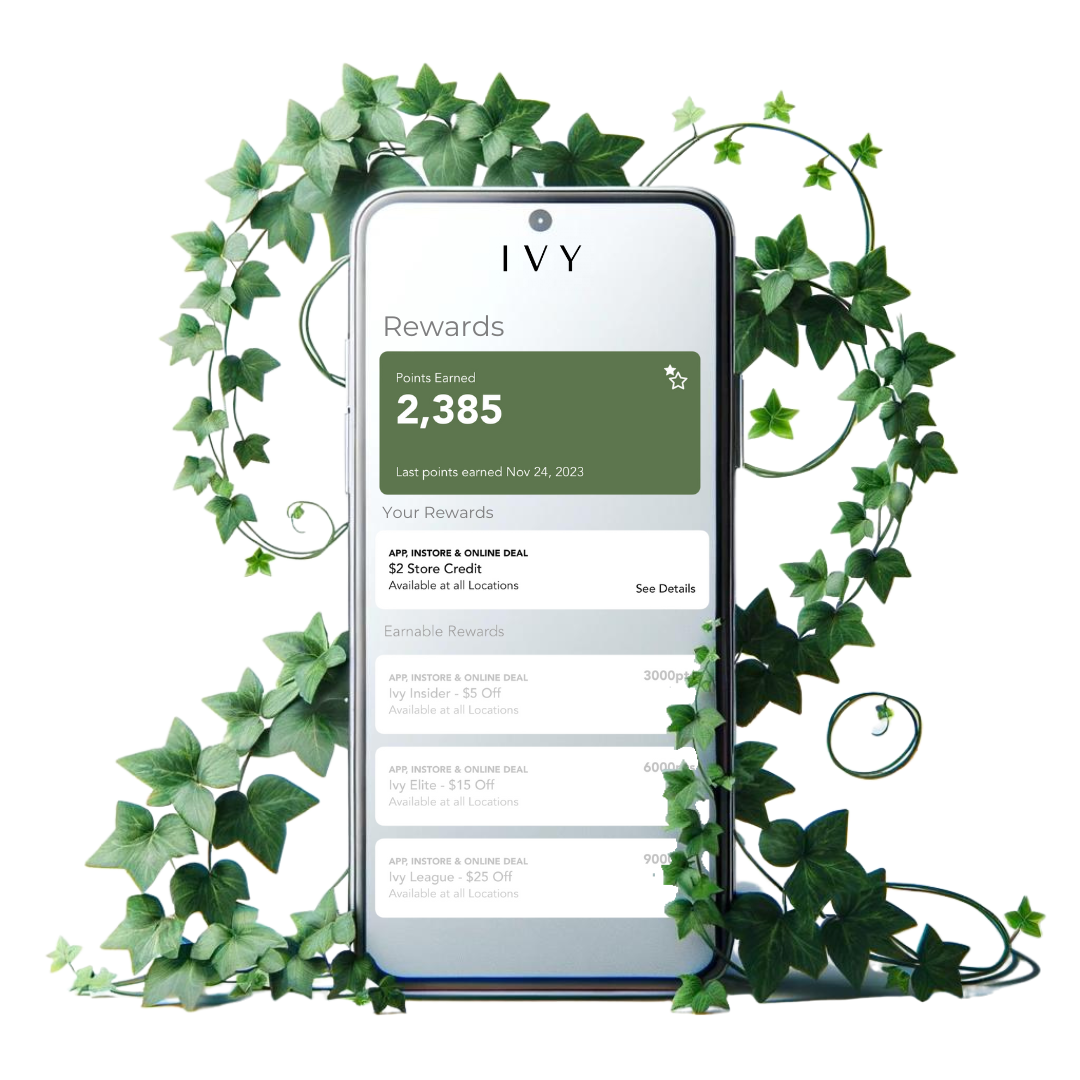 Track Your Rewards
Every purchase, referral, and connection brings you closer to exciting rewards, and with our intuitive app, monitoring your progress has never been easier. Connect with us, watch your points grow, and enjoy the satisfaction of being rewarded for your loyalty. It's not just about earning points; it's about elevating your experience and enjoying the journey. Download the IVY app now and start tracking your path to amazing rewards today!
Join The Gang
Download our app and become part of the IVY Gang today! Make sure you have the latest version, with notifications and location services enabled to get the most out of the app's features.